There have been some strange sightings down at the woods this week……..creatures have been stirring…….I was lucky to catch a fleeting glimpse of something in the bushes and I came within a hare's breadth of catching it!
The mystical beast told me if we come down to the woods on Friday she would leave us some gifts……..
Meet at 10:15 for a 10:30 start, All bow styles, all experience levels. all ages, all welcome!!
Friday is "Good Friday" and if you win one of these it will really be a GOOD Friday!!!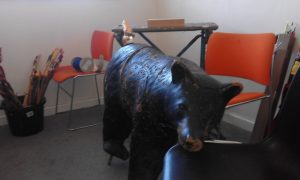 ---