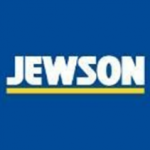 Sunday 13th March 2022
36 3D Targets at 18 Pegs , Rolling Start Between 9am and 10am
Hot Food & Drink Available all day.
PRE-PAID ENTRIES ONLY.
Please note: All archers need to wear at least one piece of brightly coloured clothing (or headgear) that will make them easily seen, especially in dark woodland*. This is a condition of us using the land and we need to adhere to it.
If you have any questions, or are in any doubt as to what is required, then please don't hesitate to contact us before the shoot. Many thanks.
Sorry No Dogs.
Please avoid asking for large groups to shoot together, pairs are acceptable.
All archers must be full members of the NFAS (walkers must be Associate Members). Membership cards to be shown upon request.
The club and landowners accept no liability for loss or damage outside the insurance cover provided by the NFAS.
Shoot Fee:
Application to include entry fee of: Adult: £10.00 / Junior: £5.00 / Cubs: Free
Cheques made payable to: Brixham Archers CIC.
BACS Transfer (preferred): Sort Code: 30-88-04
Account number: 24113768, Brixham Archers CIC.
Please include a reference starting NFAS followed by your surname.
Return Form to: Stephen Moss, The Old Dairy, St. Marys Rd, Brixham, Devon TQ5 9QH.
Results
Gents AFB
| Name | Style | Club | Total | Spots |
| --- | --- | --- | --- | --- |
| Andrew Ingle | AFB | Osprey | 516 | 4 |
| David Reardon | AFB | Thornbury | 282 | 1 |
Gents Barebow
| Name | Style | Club | Total | Spots |
| --- | --- | --- | --- | --- |
| Tony Young | BB | South Hams | 606 | 4 |
| Dave Winmill | BB | Westcombe | 534 | 4 |
| Mike Taylor | BB | Windwhistle | 480 | - |
| Mark Healey | BB | Ballands | 448 | - |
Ladies Barebow
| Name | Style | Club | Total | Spots |
| --- | --- | --- | --- | --- |
| Melissa Boyd | BB | Muscovy | 188 | 1 |
Cub Boy Barebow
| Name | Style | Club | Total | Spots |
| --- | --- | --- | --- | --- |
| Eldon Young | BB | Muscovy | 436 | 2 |
Gents Compound Limited
| Name | Style | Club | Total | Spots |
| --- | --- | --- | --- | --- |
| Tony Cox | CL | South Hams | 574 | 2 |
| Ray Day | CL | Muscovy | - | - |
Gents Primitive
| Name | Style | Club | Total | Spots |
| --- | --- | --- | --- | --- |
| Giles Spearing | PV | Independent | 478 | 2 |
| Tim Miller | PV | Tavistock | 470 | 1 |
| Graham Hatch | PV | Muscovy | 456 | 1 |
| Steve Rufus | PV | Whindwhistle | 440 | 1 |
| Nick Hawken | PV | Muscovy | 430 | 1 |
| Steve Richardson | PV | Muscovy | 394 | 1 |
Gents Freestyle
| Name | Style | Club | Total | Spots |
| --- | --- | --- | --- | --- |
| David Howell | FS | South Hams | 666 | 7 |
| Scott Way | FS | South Hams | 554 | 1 |
| Andrew Parkinson | FS | South Hams | 374 | 2 |
| Larry Baker | FS | Elmtree | - | - |
Ladies Freestyle
| Name | Style | Club | Total | Spots |
| --- | --- | --- | --- | --- |
| Penny Kennedy | FS | Lamberts Castle | - | - |
Gents Hunting Tackle
| Name | Style | Club | Total | Spots |
| --- | --- | --- | --- | --- |
| Steve Hipgrave | HT | South hams | 566 | 1 |
| John Martin | HT | Bowman of Bude | 524 | 3 |
| Terry Macmillan | HT | Ashcombe | 518 | 4 |
| Mike List | HT | South Wilts | 512 | 1 |
| Alan White | HT | South Wilts | 472 | 2 |
| Phil Smith | HT | Toad Hollow | 442 | 1 |
| Albert Hibbert | HT | Independent | - | - |
| Phil Marr | HT | Senlac Field Bowmen | - | - |
Gents Longbow
| Name | Style | Club | Total | Spots |
| --- | --- | --- | --- | --- |
| Patrick Hutchinson | LB | North Somerset | 450 | 2 |
| Alan Turner | LB | Muscovy | 436 | - |
| Huw Stacey | LB | Tavistock | 330 | - |
| Dave Smith | LB | Tavistock | - | - |
Ladies Longbow
| Name | Style | Club | Total | Spots |
| --- | --- | --- | --- | --- |
| Carolyn Neville | LB | Fleet Ibex | - | - |
Junior Boy Longbow
| Name | Style | Club | Total | Spots |
| --- | --- | --- | --- | --- |
| Joby Rayers-Smith | LB | Tavistock | - | - |
Gents Traditional Bowhunter
| Name | Style | Club | Total | Spots |
| --- | --- | --- | --- | --- |
| Andrew Shelton | TBH | South hams | 508 | 1 |
| Mark Bleazard | TBH | Independent | 502 | 1 |
| Jeremy Carrivick | TBH | South Hams | 490 | 1 |
| David Paine | TBH | South Hams | 486 | 3 |
| Roger Birt | TBH | Bude | 482 | 1 |
| Simon Young | TBH | South Hams | 454 | 4 |
| Dominic Raffler | TBH | Elmtree | 438 | 1 |
| Richie Huggett | TBH | Senlac Field Bowmen | - | - |
| Brian Curl | TBH | Westcombe | - | - |
Ladies Traditional Bowhunter
| Name | Style | Club | Total | Spots |
| --- | --- | --- | --- | --- |
| Rae Gulliver | TBH | Independent | 518 | 1 |
| Emily Young | TBH | Muscovy | 456 | 2 |
| Adele Paine | TBH | South Hams | 356 | 3 |
Junior Boy Traditional Bowhunter
| Name | Style | Club | Total | Spots |
| --- | --- | --- | --- | --- |
| Oscar Shelton | TBH | South Hams | 460 | 4 |
Gents Compound Unlimited
| Name | Style | Club | Total | Spots |
| --- | --- | --- | --- | --- |
| Darren Bennion | C/UL | South Hams | 698 | 11 |
Junior Boy Compound Unlimited
| Name | Style | Club | Total | Spots |
| --- | --- | --- | --- | --- |
| Will Stacey | C/UL | Tavistock | 560 | 4 |
Gents Crossbow
| Name | Style | Club | Total | Spots |
| --- | --- | --- | --- | --- |
| Ryan Windmill | XB | Westcombe | 560 | 5 |
| Nicholas Mitchell | XB | Belvedere | 442 | 1 |
| Andy Neville | XB | Fleet Ibex | - | - |